1708 views
| | |
| --- | --- |
| Genre | House, dance, vocal house, Soulful house, electronic |
Born and raised in New York Producer, DJ and record company founder Evan Landes (pka Groove Junkies) (recording Artist Solara) has gained support throughout the international dance community for his consistent quality of work. Thought provoking lyrics, undeniable hooks, and impeccable production are the signature elements that define the 'Groove Junkies' sound. Evan's musical palette runs the gamut from Soul, Funk, R&B and Jazz, to Rock, Gospel & Latin rhythms. A wide range of Artists such as Stevie Wonder, Ella Fitzgerald, Teddy Pendergrass, Marvin Gaye, Miles Davis, The Beatles, Quincy Jones, Sarah Vaughan, Frank Sinatra, Tito Puente and Aretha Franklin have all had an enormous influence on Evan's writing, producing and DJing style.
As founding member of Groove Junkies he has launched numerous assaults on global dance charts since 1995. Having had previous releases on Virgin, Champion UK, and various Indie Dance labels throughout the world, he launched his own MoreHouse Records imprint in 2002 with his wife Solara. He's gone from strength to strength with each release, gaining support from industry legends such as Frankie Knuckles, Louie Vega, David Morales, Roger Sanchez, Ben Watt, Joey Negro and Tony Humphries to name a few. His original chart topping songs such as "Deeper," "Gonna Get By," "Midnight," "Sunshine," "Oh Lord," "Dr Feelgood," "Music's Gotcha Jumpin'," 'Free Your Mind,' "Black Man In The White House," "Far Away," "The White Light," "Unified (As One)," "What's Freedom" and "Born To Flow," along with deftly produced cover versions of Phyllis Hyman's "You Know How To Love Me," Billie Holiday's "God Bless The Child" and Harold Melvin & The Blue Notes "Wake Up Everybody" haveinspired a legion of loyal fans throughout the global dance community.
To date Evan has garnered 18 Top 10 Download chart positions on Traxsource with his original productions and remixes. He's also snagged the coveted #1 and #2 slots on the European based DJ Mag Hype Chart and a couple of Top 5 positions in Billboard's Top 100 Dance chart. In October 2010 his critically acclaimed artist album "In The Zone" shot up to the #1 position on the Top 100 Album Downloads chart on Traxsource.com within 4 days and received 'Album of the Year & Month' kudos form
numerous industry publications.
Additionally, he has contributed to the output of iconic labels like Island/Def Jam, A&M, Warner Bros., J Records, Interscope, Ultra, Defected, Definity, Om Records, Soulfuric, Mn2S, Buzzin' Fly and LAY Records to name a few. Groove Junkies mixed compilations such as House Of Om & Om Summer Sessions, Bargrooves 'Mimosa' & LA Afterdark on Kinkysweetstill rank as some of the best selling comps in their respective series.
High profile commissioned remixes for international dance artists and top grossing acts have solidified Evan's position asone of today's most consistent and influential producers within the global House music community.
Opting for quality over quantity, Groove Junkies treatment's of songs such as Ben Watt's "Lone Cat", Frankie Knuckles feat. Nicki Richards' "Matter Of Time" & "I've Had Enough", Leela James' "Good Times," Deborah Cox's "Play Your Part", Marc Evans' "Giving Me Joy", Michelle Weeks' "My Change," Lisa Millett's "You're All I Need," Carolyn Harding's "Movin' On" and Samantha James' "Rise" all showcaseEvan's attention to production detail, his musicality and ability to move the crowd. His midas touch was particularly evident ondance remixes of pop superstar Rihanna's "Take A Bow" and Pussycat Dolls' "StickWitU." When all was said and done both ballads were reincarnated and found there way on to the dance floor and through the airwaves with a respectful dose of GJ funk,jazz and undeniable soul.
Groove Junkies music has been featured on highly successful mix compilations by labels such as Ministry Of Sound,Defected Records, Hed Kandi, Stereo Sushi, Soulfuric, MN2S, Seamless and Om Records, as well as mix compilations by topDJs such as Grammy winner Frankie Knuckles and EDM Superstar Kaskade. His songs have been featured on numerousinternational radio shows such as BBC's Radio One, Ministry Of Sound, Hed Kandi and Galaxy FM in the UK, as well as RadioItalia in Italy, UDM in Switzerland, Radio Norway and KCRW & Power Tools in the US.
Nominations for 'Breakthrough Producer' at London's House Music Awards in 2005, and 'Breakthrough DJ' at the Ibiza DJAwards in 2006 found Groove Junkies in such company as Dennis Ferrer, SteveAngello, Sebastian Ingrosso & Jamie Lewis andoffered well deserved recognition of Evan's exceptional ability.
Evan's DJ touring has showcased his talent on an international level at some of the hottest venues and festivals to an ever growing fan-base. Having headlined extensively throughout the world, Evan holds an impeccable reputation throughout clubland's most discerning dance floors. As Groove Junkies 'founding father' and now solo member, he's earned a reputation for exceptional DJing skills, and flawless programming ability.
He has headlined on 4 different continents and rocked the decks at such diverse venues / festivals / parties as Detroit's Electronic Movement Festival, The Electric Daisy Carnival, Def Mix @ Pacha, Ibiza, Club Essential in Riga Latvia, Catwalk in Barcelona, Turmills in London, SHE @ Trademark in Sydney Australia, Mansion in Miami, The Smart Bar in Chicago and DEEP & Balance in Los Angeles to name a few. He has shared the stage with a who's who list of DJ heavyweights and recording artists such as Frankie Knuckles, Francois K., Hec Romero, Ben Watt, Grant Nelson, Kaskade, Terry Hunter, Brian Tappert, Ron Carroll, Jamie Lewis, Bobby & Steve, Andy Caldwell, DJ Meme, Jellybean Benitez, King Britt, DJ Spinna, CJ Mackintosh, MarlonD., Marques Wyatt, Anastacia, Tortured Soul, Barbara Tucker, Dawn Tallman, Thelma Houston, Kenny Bobien and many more…
There's no shortage of US based house producers, so it takes something quite special to rise above the rest and shine. Thefact that Groove Junkies have cultivated such a strong reputation in such varied corners of this industry is testament not only to Evan's enormous talent as a producer and his unbridled skill as a DJ, but a combination of both - intertwined with that rarest ofthings; true star quality. There are no indications of letting up the pressure in 2012.
GROOVE JUNKIES
Source
Top Tracks 1
Just Groovin' (Gj's Original mix)
2
Just Groovin 3
Wicked Game feat Alexander Sky - Original mix
4
Born To Flow - Shane D Remix
5
Paradise (Feat. Solara) (GJ's Balearic Dub)
6
Oh Lord feat. Indeya [Preachapella]
7
Gonna Get By Pt. 2 Feat. Indeya
8
Free Your Mind (Groove Junkie's MoHo Vox) 9
Just Groovin feat. Solara [Gj's Original Mix]
10
Higher - Groove Junkies & Scott K. Main Mix
Top Albums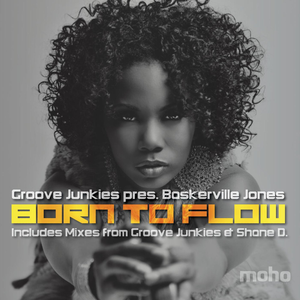 Born To Flow (pres. Baskerville Jones)
tracks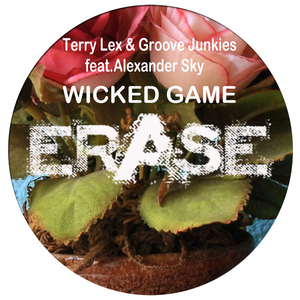 Wicked Game feat Alexander Sky
tracks